Arkansas, Ag-Gag Bill Signed! Threatens Farm Animals, Workers and Food Safety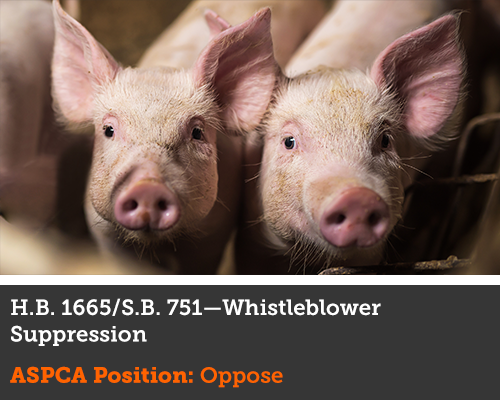 Update—March 24, 2017: We are disappointed to report that H.B. 1665 was signed into law on Thursday, March 23, 2017, by Governor Hutchinson. This new law will keep Arkansas residents in the dark about horrific abuses that take place on factory farms and have disastrous consequences for animals and humans. Thank you to everyone who spoke up in opposition to this dangerous bill. It is clear that we must remain ever-vigilant in the battle to protect the welfare of farm animals and the most vulnerable among us.

H.B. 1665/S.B. 751 would prevent people who witness illegal or unethical activity occurring on a factory farm from bringing that abuse to light.
In fact, this bill is so far-reaching that it could even prevent teachers from exposing child abuse at day cares and employees from documenting workplace discrimination or mistreatment.
Whistleblowers are critical to preserving the integrity of our food production system and bringing to justice those who break the law by abusing vulnerable members of our community.
H.B. 1665/S.B. 751 is a disturbing assault on free speech and would have disastrous consequences. We cannot let this bill become law.