TK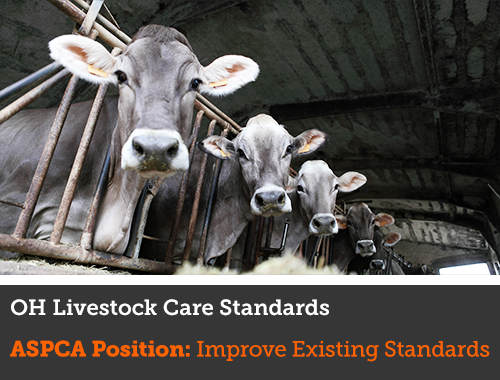 Ohio's Livestock Care Standards Advisory Board will be meeting on Tuesday, August 15, 2017, to advise the Department of Agriculture on the state's livestock welfare regulations.

We urgently need your help to convince the Advisory Board to amend the Livestock Care Standards to require that:
Your voice has the power to improve the quality of life for Ohio's forgotten farm animals. Time is running out, so please speak up today. 
 
What You Can Do
Call your legislator and and urge him to amend the state's existing Livestock Care Standards. You can enter your name and address into the box below to find out who represents you.