New York: Support Funding for Shelter Animals!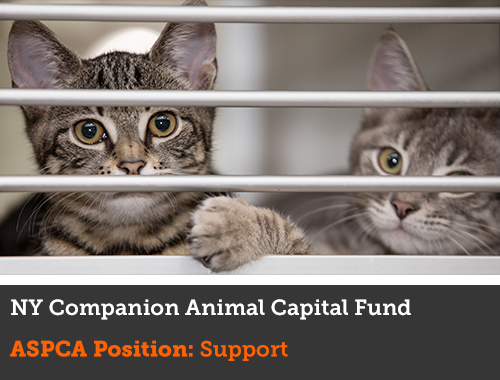 Last year, your voice was heard when New York's budget plan included the Companion Animal Capital Fund (CACF), which provided animal shelters statewide with an unprecedented $5 million for much-needed repairs and improvements to their facilities. Shelters from Long Island to Western New York received grants as large as $500,000 to meet their most critical infrastructure needs, allowing them to better serve the animals in their care.
The finance committees in the New York State Legislature are finalizing their budget proposals this week before negotiations with Governor Cuomo begin. An additional $5 million must be included in the 2018-2019 State Budget for the CACF so that animal shelters can continue to provide life-saving care to homeless animals across the state.
What You Can Do
Please send a polite email to Senate Majority Leader John Flanagan and Assembly Speaker Carl Heastie asking them to renew their commitment to homeless animals by including an additional $5 million in the 2018-2019 State Budget for this critical fund.
Thank you, New York.