FL: Lawmakers Pass Bill to Help Reunite Lost Pets with Their Families & Protect Them from Abusers!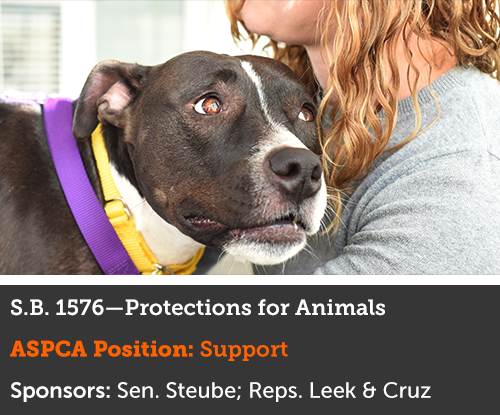 Update—March 21, 2018: Great news, advocates! The bill to protect lost and abused animals unanimously passed both chambers and has been signed into law by the Governor Scott. Thank you to all of you who spoke up! Please join us in thanking the lawmakers who helped push this bill across the finish line. See action steps below!
In 2017, Hurricane Irma separated hundreds of dogs and cats from their families as people and animals alike sought refuge far from home. The stress and anguish that comes from losing a pet can be devastating.
Florida S.B. 1576 will require shelters and humane organizations that accept lost or stray dogs and cats to have reasonable procedures in place that better help them quickly and reliably return lost pets to their families. While many animal shelters in Florida already have these commonsense policies in place, statewide minimum standards are a crucial next step towards ensuring more lost pets are able to return home.
This bill will also protect animals from those convicted of animal cruelty by allowing judges to issue "no contact" orders to people who have been found guilty of aggravated animal cruelty.
 
What You Can Do
Use the form below to thank Sen. Steube and Reps. Leek and Cruz for championing this important bill! 
Thank you, Florida!